Single site catalysts for olefin polymerization.
Grant Agency
Ministry of Industry and Trade of the Czech Republic
Topics
Organometallic Catalysis.
Abstract:
The project deals with the basic research in the field of synthesis of single site metallocene and nonmetallocene catalysts and their applications in specific styrene and olefin polymerizations and copolymerizations. A series of novel monocyclopentadienyltitanium complexes and polymer supports will be synthesized and the catalytic systems prepared thereof will be evaluated for the syndiospecific polymerization of styrene.
Key words: single site catalysts; titanium; zirconium; cationic complexes; polymer supports; bimetallic complexes; polymerization; syndiotactic polystyrene; polyethylene.
Project co-ordinator:
VÚAnCh a.s.
Two other contractors : Heyrovský Institute,
Polymer Institute Brno, s.r.o.
Mgr. Horáček Michal Ph.D.
E-mail
michal.horacek

jh-inst.cas.cz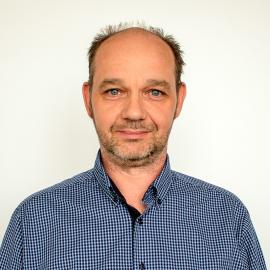 Extension
+420 26605 3965, 3735