Electrochemically active calix[4]arenes and their use for preparation of new receptors and (bio)sensors
Grant Agency
Grant Agency of the Czech Republic
Topics
Molecular Electrochemistry.
Abstract:
The project is focused on synthesis, fundamental electrochemical investigations and possible applications of electrochemically active calix[4]arenes as specific receptors and (bio)sensors in electroanalysis. The selected types of molecules involve polynitrocalix[4]arenes, thiacalix[4]arenes and thiol-substituted calix[4]arenes, representing mostly molecules with multiple redox centers. The main aims of the project are a) the understanding of the structure-redox properties relationship of newly synthesized molecules, their abilities as polydentate ligands to form complexes; b) evaluation of their abilities to host-guest interactions and formation of self-assembled monolayers (SAMs); c) basing on the mentioned fundamental research to design, test and develop new receptors and sensors.

Goals:
Synthesis of selected electrochemically active calix[4]arenes
Electrochem. characterization of new compounds
Recognition and optimization of their coordination abilities
Formation and grafting of SAM of calix[4]arenes on amalgam electrodes
Development of new (bio)sensors and anion (cation) receptors

prof. RNDr. Ludvík Jiří CSc.
E-mail
jiri.ludvik

jh-inst.cas.cz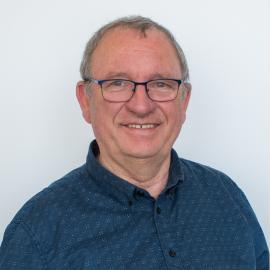 Extension
+420 26605 3217