Three tools of an academic institution aiming at an effective inclusion of the young generation into science and research: Information - iNtership - PRESentatION
Grant Agency
Ministry of Education, Youth and Sports of the Czech Republic
Abstract:
The project proposal, whose is aimed to attract young people to research activities and by this manner to stimulate their interests in the scientific work as a possible profession, is a continuation of the long term activities of the J. Heyrovský Institute in this field such as "
The Days of Open Doors
" or popularizing lectures of the Institute scientists. In our proposal, this type of simple training actions is extended to more dynamic educational programs including the year-round or summer
stays
for the high-school students in the scientific teams on the one hand as well as the
Summer schools
and
special workshops
for undergraduated and graduated (PhD) students on the other hand.
Key words: information, analysis, data, student, scientist, young people, science, research, education, career, chemical physics, theoretical chemistry, catalysis, electrochemistry, summer school, workshop, intership,
video presentation
of laboratories, web presentation, interactive CD-ROM,
exhibition
.
Web pages of project:
http://www.jh-inst.cas.cz/3nastroje
Ing. Stejskalová Květoslava CSc.
E-mail
kvetoslava.stejskalova

jh-inst.cas.cz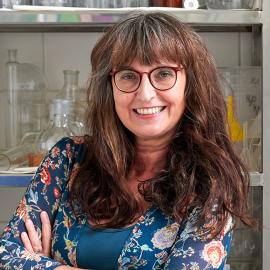 Extension
+420 26605 3265, 3036