Template mesoscopic TiO2 for electrodes and photocatalysts.
Grant Agency
Grant Agency of the Czech Republic
Topics
Solid State Electrocatalysis.
Abstract:
This is a proposal to carry out systematic study of structural, electrochemical, photochemical and photoelectrochemical properties of highly-organized mesoscopic TiO2 materials, which will be prepared via the templating route. The palette of materialswill include: Al-stabilized analogues of PNNL-1, TiO2 nanotubes, aerogels templated by reverse micellar assemblies and by amphiphillic triblock copolymers. Electron and scanning probe microscopy, X-ray diffraction, ESCA, Raman spectroscopy, andadsorption isotherms of N2 and Kr will characterize the prepared materials. The SPM imaging will be carried out for pure and sensitized TiO2 surfaces, including in-situ electrochemical SPM studies. Electrochemical characterization will focus ondouble-layer charging, Li-insertion, electrochemical impedance and quartz microbalance. Kinetics of photooxidative degradation of selected model molecules will be determined.
prof. RNDr. Kavan Ladislav CSc., DSc.
E-mail
ladislav.kavan

jh-inst.cas.cz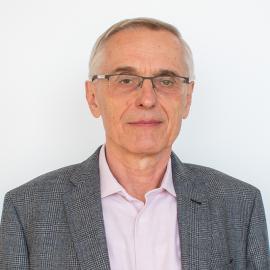 Extension
+420 26605 3975