Supramolecular assemblies with carbon nanotubes
Grant Agency
Grant Agency of the Academy of Sciences of the Czech Republic
Topics
Mesoscopic electrode materials.
Abstract:
We propose to synthesize supramolecular complexes of carbon nanotubes, including chirality (n,m) identified ones, with redox active molecules, such as organometalic complexes and fullerenes. The complexes will be both endohedral and exohedral. The anchoring structures will include different interactions from weak Van der Waals bonds to covalent bonds. The prepared superstructures will be characterized by electrochemical, spectroelectrochemical and luminescence methods. Besides accumulation of fundamental knowledge about these new nanomaterials, the project is aimed at practical aspects, such as development of redox active additives for materials applicable in solar cells and Li-ion batteries.
prof. RNDr. Kavan Ladislav CSc., DSc.
E-mail
ladislav.kavan

jh-inst.cas.cz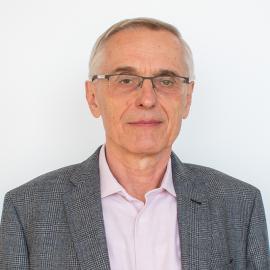 Extension
+420 26605 3975