Polymerization of adsorbed layers at the liquid/liquid interface.
Grant Agency
Grant Agency of the Czech Republic
Abstract:
The project represents a logical continuation and extension of our long-year research dealing with the properties of interfaces between two immiscible electrolyte solutions (ITIES). On the basis of the consistent electrochemical theory of ITIES, the formation of self-assembled adsorbed layers, their polymerization and ion transfer across the layer will be studied using primarily the well-tested methods of surface tension measurement, voltammetry and impedance spectroscopy. New types of monomers will be synthesized based on N-substituted pyrrole nucleus, to enhance the stability and reproducibility of polymerized layers and to attain controllable ion transfer through the interface. Experiments will be carried out in an attempt to prepare stable micelles from these polymerized films that could be useful analytically, primarily in electrophoresis and high-performance liquid chromatography.
prof. Ing. Mareček Vladimír DrSc.
E-mail
vladimir.marecek

jh-inst.cas.cz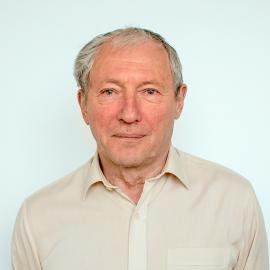 Extension
+420 26605 2073