Nanomaterials and Nanotechnologies for Environment Protection and Sustainable Future
Grant Agency
Ministry of Education, Youth and Sports of the Czech Republic
Topics
Electrochemical conversion and accumulation of energy.
Mesoscopic electrode materials.
Molecular Electrocatalysis.
Photocatalysis.
Sol – Gel Microstructured Materials.
Synthesis and Reactivity of Catalytic Materials.
The main objective of the NanoEnviCz research infrastructure (RI) is creation of the efficient platform for the partners of the project and the external users. The RI will focus on the development and preparation of high – performance and conceptually innovative nanostructured materials for sustainable development with particular interest in the development of novel technologies for the protection and remediation of the environment. RI will offer services connected with all types of research and application especially in the fields of heterogeneous catalysis in environmental protection, new technologies for sustainable production (energy conversion and storage), effective photocatalytic technologies, technologies for trapping and chemical degradation of pollutants, sensing and monitoring pollutants. The development of new nanotechnology will always undergo objective assessment not only the benefits but also potential health and environmental risks that may be associated with nanomaterials.

Key words: nanomaterials; nanotechnologies; pollutants; heterogeneous (photo)catalysis.

English web pages of project - http://nanoenvicz.cz/en
doc. RNDr. Ing. Kalbáč Martin Ph.D., DSc.
E-mail
martin.kalbac

jh-inst.cas.cz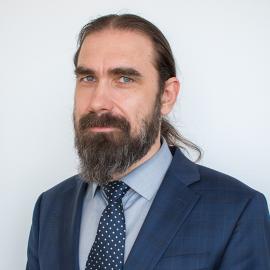 Extension
+420 26605 3804, 3445, 2101