Nanocapsules for Targeted Delivery of Radioactivity
Grant Agency
European Commission
Topics
Electrochemical conversion and accumulation of energy.
Abstract: RADDEL is an inter-sectorial network formed by European leading experts from Universities, Research Centers and Industry willing to share their complementary expertise, infrastructure and facilities for the training of the next generation of top-quality researchers through the development of new science. Transfer of knowledge to the young researchers will be achieved through a well structured training program with a balanced combination of local and network-wide training through secondments, joint network meetings, workshops, schools, conferences and industrial training. The training will be driven by a multidisciplinary research programme that aims to develop novelnanomaterials for biomedical applications whilst taking industrial aspects into account. The scientific programme covers work on overlapping topics in chemistry, materials science, physics, nanotechnology, nanomedicine, radiology and pharmacology and therefore a strong multidisciplinary approach will be established within the Partners.
More  information about project - http://cordis.europa.eu/project/rcn/102232_en.html
doc. RNDr. Ing. Kalbáč Martin Ph.D., DSc.
E-mail
martin.kalbac

jh-inst.cas.cz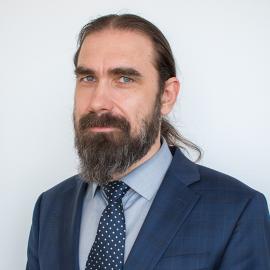 Extension
+420 26605 3804, 3445, 2101