Innovative multi-purpose thin-film UV reactor.
Grant Agency
European Commission
Topics
Solid State Electrocatalysis.
The aim of this project was to adapt innovative spraying technologies to coat surfaces with an innovative photo-catalytic active layer of good mechanical strength and high stability.
The outcome has been the development of TiO2-coating on polymers by cold gas spraying technology (CGS) which show the best photo-catalytic activity, whereas coatings obtained by plasma spraying technologies did show enhanced photo-catalytic activity but did not match those obtained by GCS.
Field tests confirmed the enhanced photo-catalytic effect of the produced coatings.
In addition, a new double tube concentric UV-reactor was developed and first trials are underway. Its area of application will be primarily water disinfection, in particular to improve spa hygiene but other areas of application are anticipated (air cleaning, odour reduction, etc.).
The coating of polymers (sheets&foils) with TiO2 by cold gas spraying resulting in photo-catalytic active polymer surfaces has been formulated as a patent.
Major publications resulting from this project are the following:
- "Induction plasma-sprayed photo catalytically active titania coatings and their characterisation by micro-Raman spectroscopy" - SURFACE AND COATINGS TECHNOLOGY
- "Cold gas spraying (CGDS) of TiO2 (anastase) powders onto polysulfone substrates, micro structural characterisation and photo catalytic efficiency" - JOURNAL OF PHOTOCHEMISTRY AND PHOTOBIOLOGY.
More information on:
http://ec.europa.eu/research/water-initiative/details_en.cfm?id_project=7477
prof. RNDr. Kavan Ladislav CSc., DSc.
E-mail
ladislav.kavan

jh-inst.cas.cz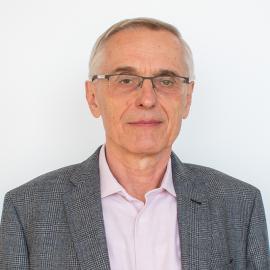 Extension
+420 26605 3975