From Graphene Hybrid Nanostructures to Green Electronics
Grant Agency
Ministry of Education, Youth and Sports of the Czech Republic
Topics
Electrochemical conversion and accumulation of energy.
Mesoscopic electrode materials.
The aim of the project is a study of novel principles for the development of new electronic devices with low energy consumption. The ultimate challenge of the project is construction of the bilayer pseudospin field effect transistor (BISFET). Keywords in English: Graphene, graphene heterostructures, nanoelectronics, green electronics
doc. RNDr. Ing. Kalbáč Martin Ph.D., DSc.
E-mail
martin.kalbac

jh-inst.cas.cz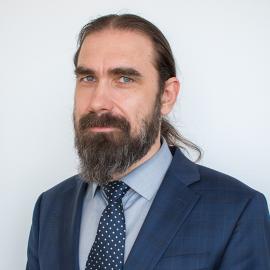 Extension
+420 26605 3804, 3445, 2101