Bioactive Biocompatible Surfaces and Novel Nanostructured Composites for Applications to Medicine and Drug Delivery
Grant Agency
Academy of Sciences of the Czech Republic
Topics
Biospectroscopy.
Mesoscopic electrode materials.
Molecular Spectroscopy and Photochemistry.
Abstract:
The interdisciplinary project *** deals with preparation of novel biocompatible nanostructured
materials with bioactive surfaces for applications in medicine. Nano-precursory drug delivery
systems with increased bioactivity and stability will be developed as well as materials such as
nanocrystalline diamond, polymers and carbon nanotubes, nanofibres and other drug vehicles.
Key factors that influence bio/non-bio interfacial properties as the charge, polarity, mobility and
geometric organization of molecular motifs at surfaces will be studied, providing the surface cues
conditioning cellular and colloidal interactions with on the molecular expression level. Integrated
smart systems with surfaces functionalized by synthesised biomolecules as porphyrins,
biopolymers, and polysaccharides will be studied for transport of DNA, peptides and cytostatics
with targeted therapeutic action and biodegradation protection and for drug-diluted stents.
Key words:biocompatible nanocarbon materials, nanofibres, smart surface functionalisation,
drug delivery.
Remarks***:
Heyrovský Institute is one of 10 contractors;
Institute of Physics
of the AS CR is main contractor;
other associated contractors are:
Zentiva a.s.
;
GENERI BIOTECH s.r.o.
;
University of Pardubice
;
South Bohemia University
in České Budějovice;
Institute of Chemical Technology Prague
;
Charles University in Prague
;
Institute of Organic Chemistry and Biochemistry
of the ASCR;
Elmarco s.r.o.
prof. RNDr. Kavan Ladislav CSc., DSc.
E-mail
ladislav.kavan

jh-inst.cas.cz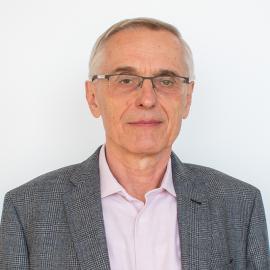 Extension
+420 26605 3975
prof. RNDr. Civiš Svatopluk CSc., DSc.
E-mail
svatopluk.civis

jh-inst.cas.cz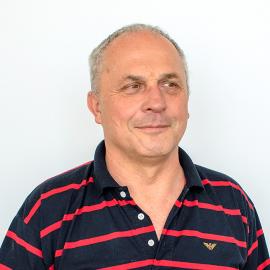 Extension
+420 26605 3275, 3205, 3014
prof. Hof Martin Dr. rer. nat., DSc.
E-mail
martin.hof

jh-inst.cas.cz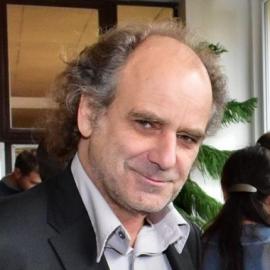 Extension
+420 26605 3264, 2011