ORDERED INORGANIC-ORGANIC HYBRIDS USING IONIC LIQUIDS FOR EMERGING APPLICATIONS
Grant Agency
European Commission
Topics
Electrochemical conversion and accumulation of energy.
Abstract:
ORION
puts together a multidisciplinary consortium of leading European universities, research institutes and industries with the overall goal of developing new knowledge on the fabrication of inorganic-organic hybrid materials using ionic liquids. Maximum research efforts within ORION will be addressed to achieve inorganic-organic hybrids with an ordered nanostructure and to understand and characterize the next generation of inorganic-organic hybrids for energy conversion and storage. The final goal is to optimize the best possible materials and processing methods for increasing the performance of batteries and innovative solar cells. The work in ORION is associated with the search of new sustainable materials for two of the alternative and complementary solutions to the energy shortage and high-oil prize coming era.
Keywords: ionic liquids, energy storage, energy conversion, nanostructures
Project Overview
Consortium
Events
*** Programme: 7E - Subvention of the projects of the Seventh Framework Programme of the European Community for research, technological development including demonstration activities (FP7) according to the Czech law 171/2007 Sb. (2007-2019). More information about project No. 7E09117 of MEYS find on web adress
http://www.rvvi.cz/cep?ss=detail&n=0&h=7E09117
in database of research projects CEP.
prof. RNDr. KAVAN Ladislav CSc., DSc.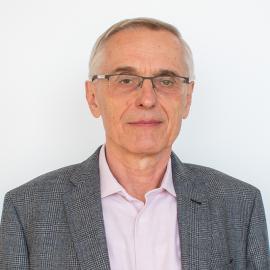 Extension
+420 26605 3975
E-mail
ladislav.kavan
jh-inst.cas.cz